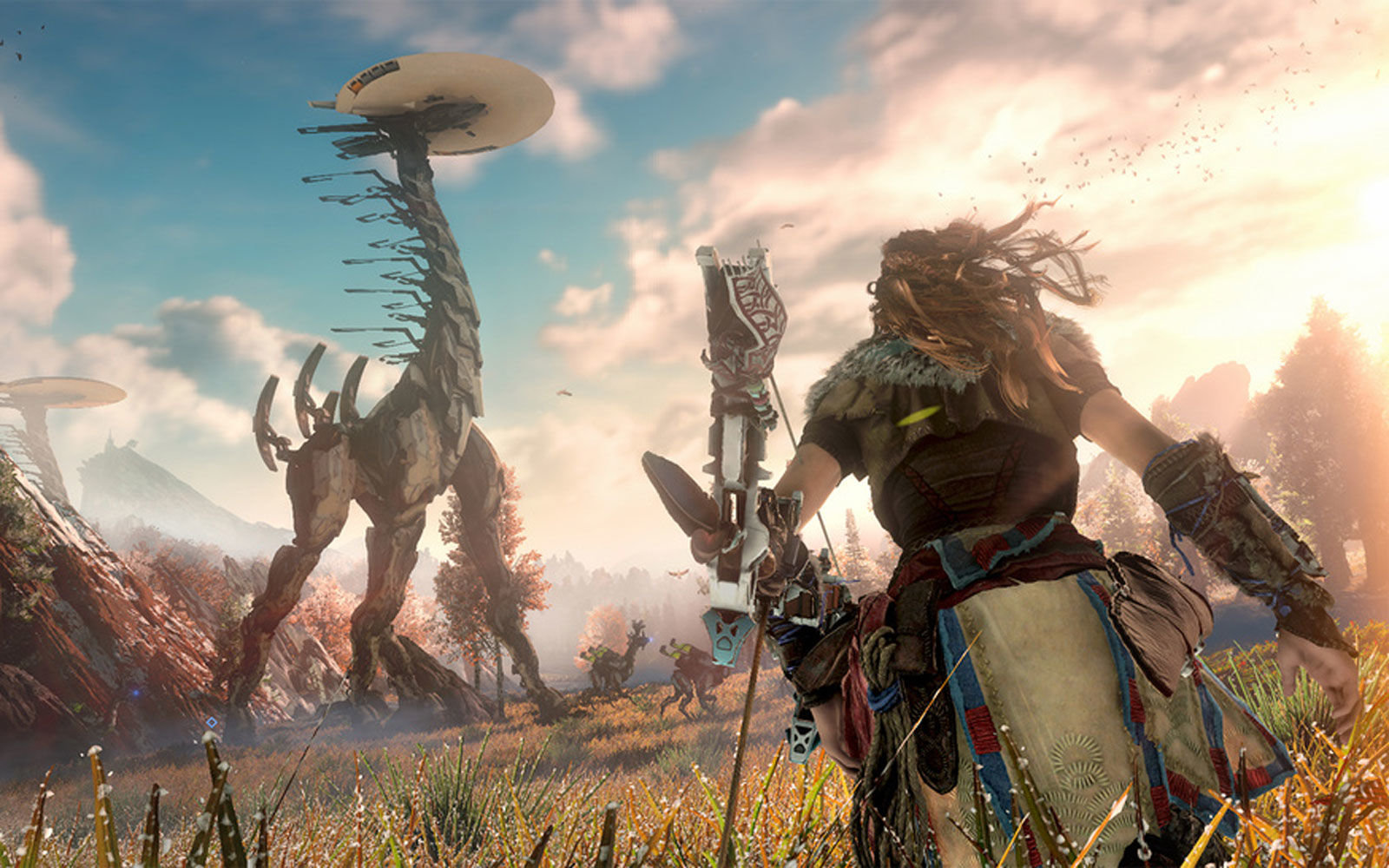 Pic Credit – PC Gamer
Horizon Dawn Zero develop by Guerrilla Games and published by Sony Interactive Entertainment came out in 2017 for PS4 and become a huge success.
Game enthusiasts are eager to play part 2 of the game and to explore the new journey of Aloy.
When will part 2 arrive?
After the success of Part 1, the makers declare to put forward the sequel of the Horizon Zero Dawn. The sequel to part 1 has a new name- Horizon Forbidden West and it looks amazing.
Pic Credits – NDTV Gadgets
The developers of the game are planning and working to put forward an incredible experience for the players. The stunning look of Horizon Forbidden West proves it right. The Guerrilla Games are planning to release it in 2021 on Play Station 5.
Trailor of Horizon Forbidden West is out
The official trailer of the game is out on June 11, 2020. The trailer has set the bar of the game really high and is rocking the ball game.
Watch it here- https://www.youtube.com/watch?v=Lq594XmpPBg
The plot of Horizon Forbidden West
The story is set in the 31st century- a completely different world where people live in a less technological world. In the first part of the game, Horizon Dawn West, the game revolves around the main character Aloy. Aloy, a hunter in the world overrun by machines sets out to uncover the world.
The player controls Aloyand kills enemies on her journey to uncover the world through a post-apocalyptic land of robotic creatures. In Horizon Forbidden West, Aloy will move West to her far-future America.
On her journey, she will encounter new mysterious threats and adventures on lands destroyed by storms and taken on powerful new machines. The theme and view of Horizon Forbidden West have really stunned the viewers and players making them more eager to play.
Characters to be the part of Horizon Forbidden West
There has been no clear announcement regarding the characters but sources and players are expecting that these characters will join the game. Aloy is the protagonist of the game and will continue to be so in the new part.
The secondary characters  – Rost, Erend, Syrens, Karst, Olin, Bast, Vala, Teresa, and other characters from part 1 might join.