Source – KCTV5.com
The Court is going to discuss Laura Kelly's lawsuit-
The Kansas Supreme Court will be doing a conference video chat, for the hearing of Gov. Laura Kelly's lawsuit. The lawsuit is against legislative leaders who overturned her executive order for banning any religious gathering and funeral services that invite more than 10 attendees, during the pandemic.
On Thursday, the lawsuit was filed by the governor in response to a Republican-dominated legislative panel who overturned her order.
usually, the panel agrees with kelly that the worshippers should avoid gathering at this time. But they are facing this disagreement on whether or not the constitutional body has the authority to order it.
But churches are making efforts to avoid gathering by conducting online services.
According to what said by Derek Schmidt (Attorney General and a Republican), Kelly's order was "sound public-health advice". But he was discouraging law enforcement agencies and prosecutors from enforcing it due to constitutional concerns.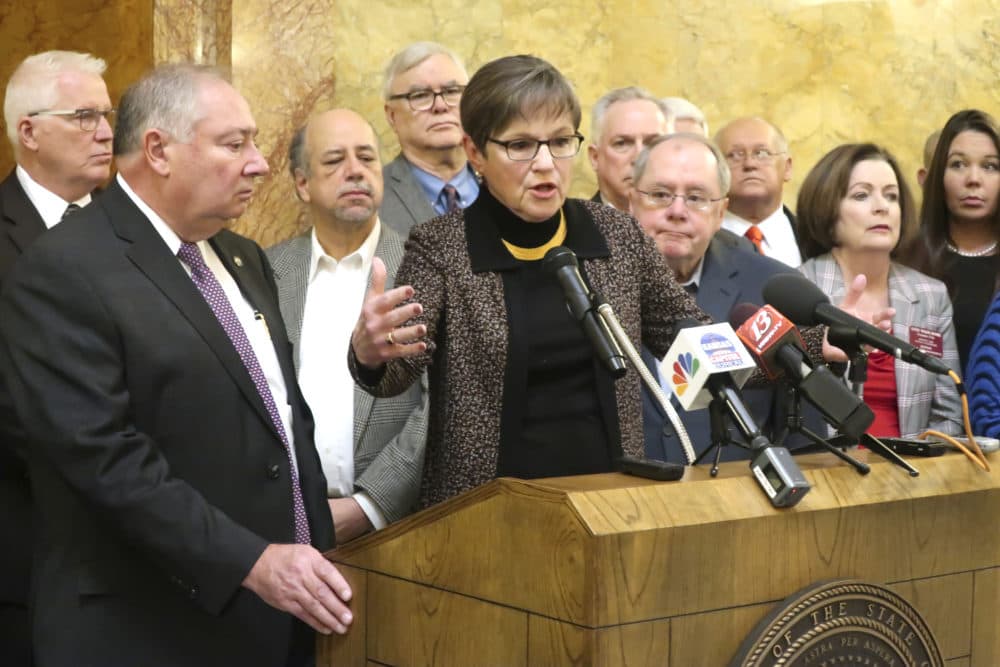 Source – WBUR
Whereas Wagle thinks that kelly is playing politics with the lawsuit. In a motion Friday, the lawmaker's attorney wrote that religious institutions were targeted for harsh treatment during Holy week.
To which Kelly has also blamed the politics saying that they should put political games aside and focus on saving lives, via. a tweeter post.
The conflicted will be talked over a video-call, that will broadcast on Youtube, Making it the first hearing to be conducted via video conference. It will also be the first-ever hearing to happen on a Saturday, said Kansas SC spokeswoman Lisa Taylor
Due to the ever-growing number of COVID- 19 cases in the United States, we anticipate that the stay-at-home order will be extended. Kansas reports eight more deaths making it a total of 50.