American Monster film, Godzilla Vs. Kong is all set to hit the cinemas soon. It is a sequel to Godzilla: King of the Monsters (2019) and Kong: Skull Island (2017) by Toho(Godzilla) and Edgar Wallace and Merian C. Cooper(Kong). The film is going to be the 36th film in the Godzilla franchise.
Adam Wingard will be directing the movie, with Legendary Pictures as the production company. This thrilling movie will see a breathtaking battle between the two scary monsters, Godzilla, and Kong. This is going to happen for the first time in the modern era. The two have been seen fighting against each other in old movies.
Release Date Announced!
Godzilla Vs. Kong's premiere was scheduled for 29 May 2019. However, the studio postponed the release date to get the benefit of the Memorial Day Weekend. The movie will compete with blockbusters like the ninth Fast and Furious movie. The makers have announced the final release date as 20 November 2020. Fans are very excited about the upcoming sequel of the MonsterVerse franchise.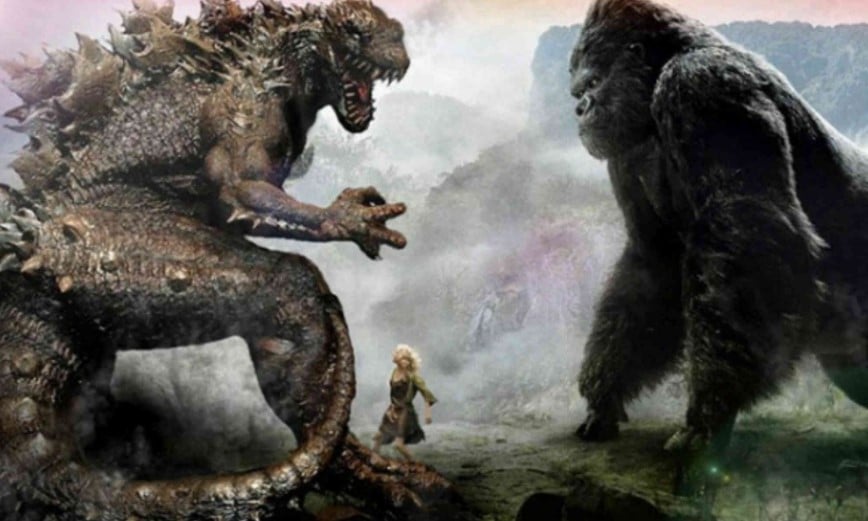 Cast And Plot
The movie will serve as a continuation to Godzilla: King Of The Monsters. Many old and new faces will comprise of the cast, including Millie Bobby Brown, Kyle Chandler, Zhang Ziyi. New artists to be joining the cast, including Alexander Skarsgard, Danai Gurira, Jessica Henwick, Julian Dennison, and Rebecca Hall.
The plot of the movie will see the two giant monsters fighting with each other. This big clash will result in heavy destruction of the city. This fight will be the outcome of human's intentions of securing their future. They wish to eradicate the two scary devils, while the movie will explore the relationship between the two monsters and human civilization.
Godzilla Vs. Kong will be packed with jaw-dropping action scenes that will surely leave the audience in awe. The audience is excited to peep into the adventures of the upcoming movie.