Breeders is a dark comedy-based television series. The series is based on two parents who struggle to raise their kids. The struggles of parenthood are portrayed based on the creator's experiences.  The first season aired on 2 March 2020 to 27 April 2020.  In May 2020, the series was renewed for a second season which premiered on March 22, 2021. In May 2021, the series was renewed for a third season which premiered on May 9, This year the series got renewed for a fourth season.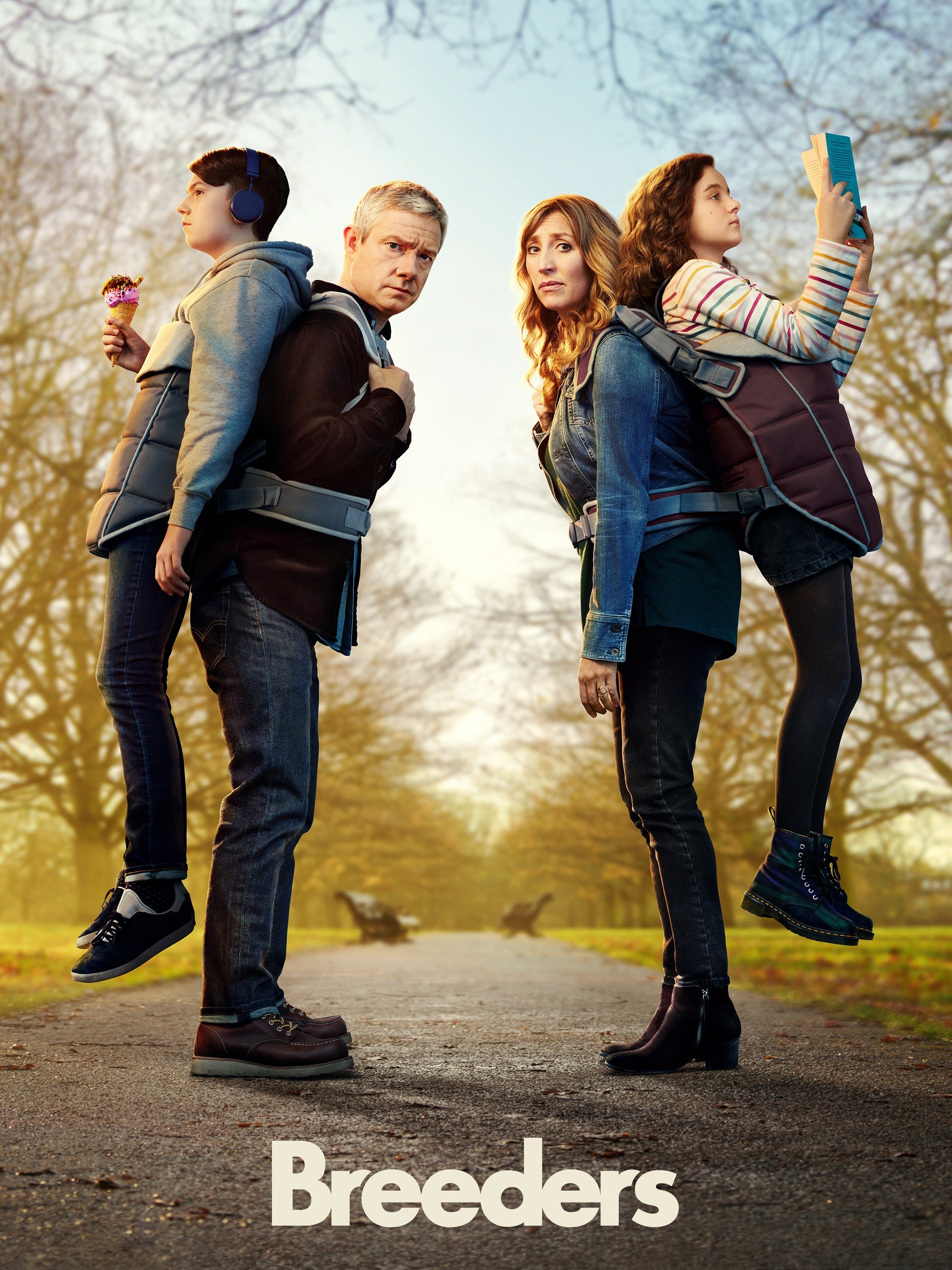 The series follows Paul and Ally who are juggling full-time careers, besides both are ageing parents, and in addition to the mortgage, upheavals in their relationship, and the horrible epiphanies of parenting their young children, Luke and Ava. To make matters worse Ally's estranged father Michael appears on their doorstep. The family has to adopt him as the third child. This time three-quarters of the time, but this one comes with baggage and opinions. Paul's parents, Jackie and Jim, are on hand to help them out, but their generation does parenting a little differently, so there's a clash of parenting styles.
Breeders Season 4 Release Date
Breeders Season 4 is eagerly anticipated by fans eager to hear the release date. Fans have predicted that Breeders Season 4 might air in 2022. However, this is all just speculation. As a result, we'll have to wait for an official announcement when Breeders Season 4 will be available.
Breeders Season 4 Plot
The upcoming season 4 is said to pick up from the finale episodes of season 3. The official synopsis of the episode states, that a furious argument between Paul and Ally was interrupted by Ava's news about Jim; Meanwhile Luke is happier than ever; a newly confident Ava stands up to her dad, but Paul and Ally need to understand if this is it whether they are capable enough to be called parents with all the drama. So, it is expected that this already established premise will lead to the pilot episode of Breeders Season 4.
Breeders Season 4 Cast and Crew
The original cast will be returning for season 4.
Martin Freeman as Paul Worsley, also the father of two and Ally's partner
Daisy Haggard as Ally Grant, also the mother of two and Paul's partner.
Stella Gonet as Leah, Ally's mother
Joanna Bacon as Jackie, Paul's mother
Alun Armstrong as Jim, Paul's father
Patrick Baladi as Darren, Paul and Ally's friend
Tim Steed as Carl, Paul and Ally's next-door neighbour
Breeders Season 4 Episodes
Season 4 of Breeders is expected to have around 10 episodes or so which usually have a moderate runtime of roughly 30 minutes. Breeders Season 4, along with the previous seasons, will be accessible on Hulu and soon on Star+ in Latin America and Disney+ under the Star banner in all other territories. The viewers can also stream Breeders by leasing or buying on Amazon Instant Video, iTunes, Google Play, and Vudu.
Breeders have got 91% average rotten tomatoes.
Always be updated with InstaChronicles and visit here for real-time updates!