An American comedy with a twist of murder and mystery is a television series based on BBC. Murderville first premiered on 3 February 2022. The first season was released with six episodes in all. The series has a running time duration of 29 to 35 minutes.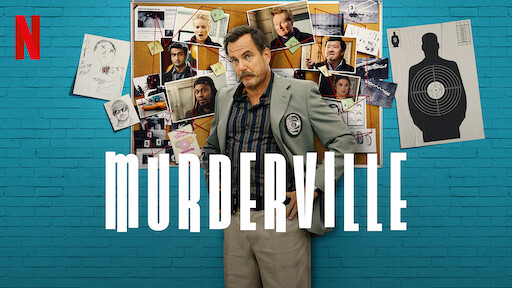 Recap of season 1 
The plot is all about a ridiculous foolish detective whose job is to solve one sappy murder in each episode. He solves this crime along with the celebrity guest's partner. The show's uniqueness lies in the show the guests aren't given a script to follow instead they have to solve the mystery with their own knowledge and understanding.
Murderville revolves around Terry Seattle, played by Will Arnett, who works under his estranged wife and chief of precinct Rhonda Seattle. Terry is inadvertently paired with a celebrity "trainee" detective in every episode. It lends itself well to a goofball comedy, which Will and the team deliver admirably.
It throws up some brilliant scenes in the show when the guests close the case every episode without any script in place – apart from improving their way through the show with no script in place. While the show works brilliantly in a certain episode.
In Murderville, the entire control of the show remains in the hands of its celebrity guests, who anchor the story in different directions, which is a bit risky. With celebrities like Ken and Annie who often break character for laughs, this is a risk that doesn't really pay off.
At the end of the day, the show still lives up to its promise. Without taking on anything too heavy, it's silly yet cringe-inducing in all the right places (maybe also in the wrong ones). Whether it's your cup of tea or not depends completely on your tastes in comedy.
Cast of Murderville
Will Arnett as Detective Terry Seatle

Haneefah Wood  as Chief Rhonda Jenkins-Seattle

Lilian Bowden  as Medical Examiner Amber Kang

Philip Smithey as Detective Darren 'Daz' Phillips

Annie Murphy

Conan O'Brien

Ken Jeong

Kumail Nanjiani

Marshawn Lynch
And the Murder suspects
Alison becker as Deb Melton
Mary Hollis as Kathy
David Wain as Magic Melvin
Rob Huebel as Chadd
Ian Gomez as Kevin Rivera
Murderville Season 2 Renewal status?
As of late April 2022, Netflix has not yet decided whether the show will get a second season thanks to a Deadline Interview with the head of Netflix comedy Tracey Pakosta. But everyone is expecting a second season soon in 2023!
If we have a Season 2 of Murderville what is the plot?
Season 2's plot is unknown, but there is a possibility that it will continue its cases in a similar fashion to season 1, or that he may find his new partner after failing to save his relationship and new partner after failing to save his relationship and now he will develop interests in his personal life as well.
Season 1 for Murderville received 74% Tomatometer and 76% audience score with a critic rating of 35 and user ratings of 165.
Always be updated with InstaChronicles and visit here for real-time updates!