Motto Majime Ni Fumajime Kaiketsu Zorori is a Japanese-based children's book series that was written by Yutaka Hara. These children's books were turned into OVA, animated movies, comics, and series.  The characters include Zorori the fox, Noshishi, Rose, Beat, Rudoji, and Ishii.
The first season aired from 5 April 2020 to 8 November 2020 with a total of 25 episodes. while season 2 aired on screen from 2 April 2021 to 22 October 2021.
Motto Majime Ni Fumajime Kaiketsu Zorori is one of the most popular Japanese Anime Television Series, which was initially released on February 1, 2004. This series received huge popularity within the premiere of just a few episodes it has now got a new season.  Yes! Season 3 has finally premiered, and a few episodes of Motto Majime Ni Fumajime Kaiketsu Zorori Season 3 have been aired. This series marks the debut of Zorori's rival, Beat and love interest Rose. From May 10 to June 28 of 2020, the show was on hiatus due to the COVID-19 pandemic. New episodes resumed on July 5, 2020, starting with its seventh episode.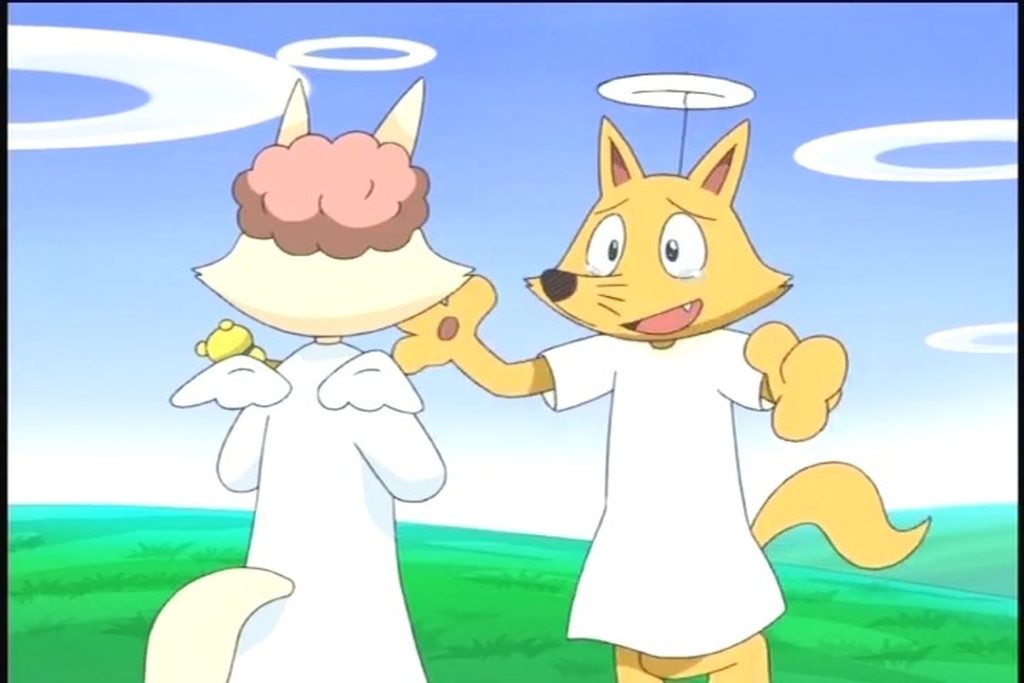 The title of the third episode of Kaiketsu Zorori Season 3 is "Make a Fortune by Traveling!?" As the title suggests the trio of thieves will come across another idea to make money.
The episode begins with the trio walking down the streets hungry. They come across a bear selling Poopanta curry. They decide to try the free sample to burn down their hunger turns out they just get a small teaspoon, and they get disappointed. They walk down and zorori keeps saying he wants to eat a curry the moment he says that the spoon he was holding bends. He realized that it was ESP.
later on the streets, they hear Rigela and his dad trying to move things. But Rigela fails to move and runs. After viewing this Zorori decides to build a friendship with rigela so that he could train him and then Rigela could move wallets out of the other animal's pockets. Then Zorori would take those wallets and hand them to the police and return the police would reward him for finding them. Zorori dressed up as a superhero goes in front of Rigela and his friends and shows them his ESp powers.
In the curry factory, he wants to learn the secret recipe for making so that he could then open his factory and become rich. At the gate of the basement, Zorori is unable to bend the lock. Then Neera uses her esp power to find the key later rigela drops the key thus leading them all inside. Zorori learns the secret of making the curry which is that they use dirt and muddy water. The whole gang gets locked in a tube of muddy water leaving Zorori to rescue them all. Paponta locks them all down. later again Zorori saves them along with the help of the workers who make curry. They try to break down the mechanism of making curry by taking the help of Zorori by blasting the whole factory.
Constantly be updated with us,visit InstaChronicles for Real-time updates.