Healer Girl also known as Hira Garu is an original Japanese television series. The series was written by Noboru Kimura. The series aired from  4 April 2022 to 20 June 2022. Healer Girl witnessed a total of 12 episodes in all. A fun fact about this series is that the series in these episodes are not just called plain titles but are called songs. The show broadcasted every Monday at 23:00 JST. Healer Girl was released on Blu-ray in two volumes from July 27, 2022, to September 28, 2022.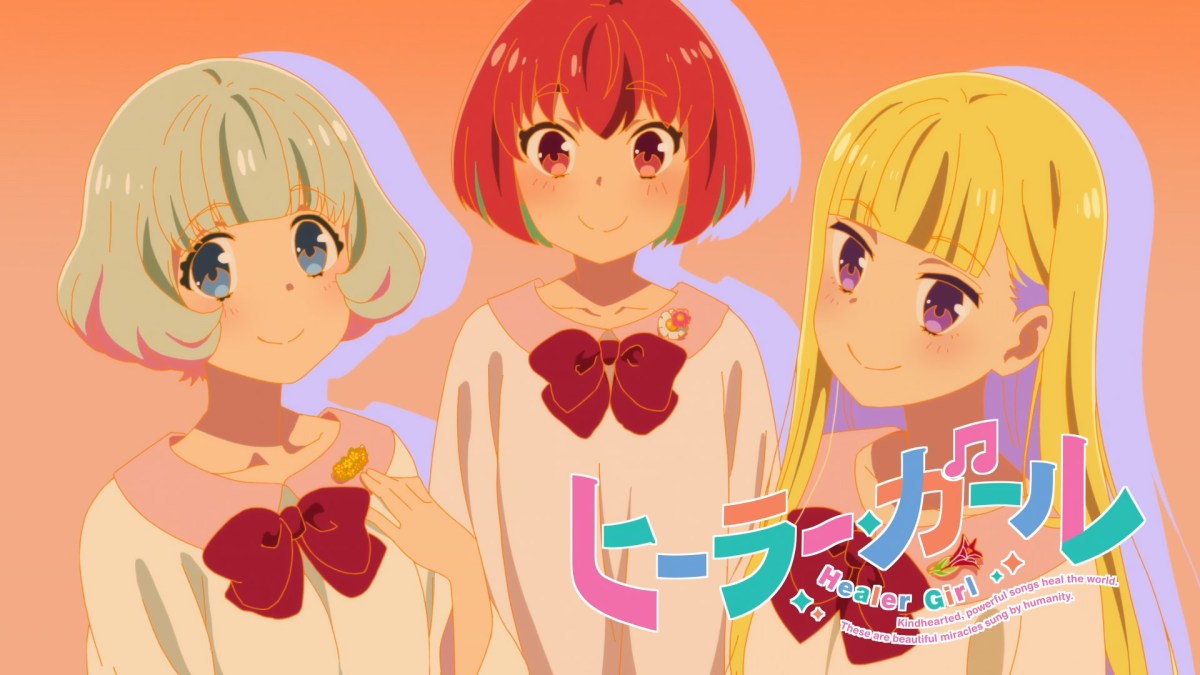 The Synopsis:
In the show, "vocal medicine" is the practice of using songs to treat health conditions and injuries. Therefore, young people around the world aspire to master the art and become "healers" to help people through the power of their voices.
Among the many healers in training is Kana Fujii, a naturally talented singer who was inspired to pursue the profession after a life-changing experience. Along with the driven Reimi Itsushiro and the easygoing Hibiki Morishima, Kana trains at Karasuma Phoniatric Clinic under the stern yet kind mentorship of Ria Karasuma.
As they endeavor to achieve their dreams, Kana and her friends meet various colorful healers along the way, discovering that there is much more to vocal medicine than just diligent studying!
The characters of this series are:
Kana Fujii was voiced by Karin Isobe. Kana is a healer apprentice of Karasuma, Kana was determined to become a healer after she had an asthma attack on a plane and then the healer saved her life.
Hibiki Morishima was voiced by Akane Kumada. Hibbi is an apprentice healer along with Kana and Reimi. She is related to her teacher Karasuma, who comes to stay with Hibiki's large family in the country in the summer.  She decided to become a healer when her elementary school music teacher encouraged her.
ReimiItsushiro is voiced by Marina Horiuchi. Like Kana and Hibiki, Reimi is an apprentice of Karasuma, whom she idolizes. Reimi's parents are successful opera singers who live overseas.
A summary of episode 5 is here:
In healer girl episode 5 " Blue Skies, Green Mountains, River Battles, and Galactic Station." Hibiki Morishima invited Ria Karasuma,  Kana Fuji, and Shouko Nagisa to visit her family farm. when they arrive they were shocked and disturbed to see Ria was a friend of the family. Also, Kana told the story of why she'd decided to become a healer. An asthma attack on an airplane flight put Kana in a bad way. She'd run out of inhalers, so that was nothing her parents could do to save her. Kana told her friends and Hibiki's siblings that this mysterious woman had sung her back to health. Kana even included a description of the imagery she saw as the woman sang her song of healing.
Hibiki led everyone to a still lake with Fireflies blazing all around. Hibiki said that her father had proposed to her mother here and that she was glad to share this place with her friends. Kana then thanked Hibiki.  Hibiki found herself within a musical image with Kana flying up to her. Kana seems to take the images for granted. As Kana gushed about how much this moment meant to her, Hibiki just looked on, the shock still evident on her face.
Constantly be updated with us, visit InstaChronicles for Real-time updates.