Mashle: Magic and Muscles is a Japanese manga series written and illustrated by Hajime Kōmoto. It has been serialized in Shueisha's Weekly Shōnen Jump magazine since January 2020. The chapters are collected in twelve tankōbon volumes as of July 2022. An anime television series adaptation is set to premiere in 2023. It is an adventure-based comedy fantasy manga with a theme of parody.
The plot outline is set in a magic-dominated world, where the young and vulnerable Mash Burnedead is a menace to the gene pool and must be purged. He lives secretly in the forest and he spends his time every day training his body, building muscles strong enough to compete with magic itself! However, his identity gets exposed and his peaceful life is then threatened. Mash then begins his journey to becoming a "Divine Visionary," a role so powerful that society would have no choice but to accept his existence.
And so, to maintain his peaceful life, the magicless Mash enrolls in the prestigious Easton Magic Academy, where he competes against the children of some of the most powerful and elite in the kingdom. Lacking the very skill needed to survive at Easton, magic, Mash appears to already be at a disadvantage to his classmates. To achieve his goals, Mash will have to fight his way through every trial using his fists alone, overcoming magic with muscles, all for the illustrious title of Divine Visionary!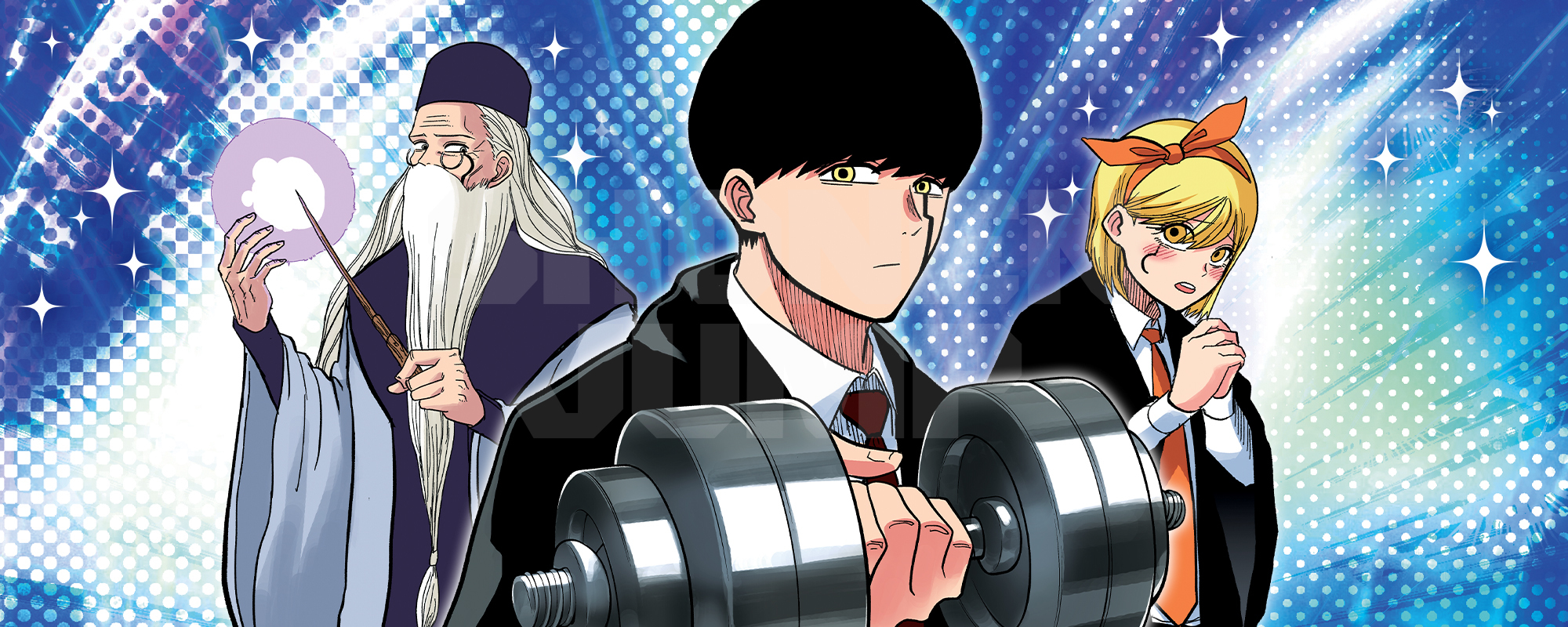 Mashle:  Magic and Muscles Chapter 106 are titled Mash Burnhead and the Reasons to fight. The scene begins with Dot and Lance getting ready to get serious. It is then when Mash tells them he was already informed about them by Wahlberg the Headmaster of Easton Magic Academy. He takes the wand and brings them down. He tells them that they would be spending two weeks there. Dot gets back on his feet and starts shouting at mash. he keeps saying he can't drag him down. Meanwhile, Mash gets irritated with him and charges at him. with that Mash completes his of taking ten down.
He is interrupted by Lemon and ryoh entering the scene. For completing his task of taking ten down Rayne rewards him with an autograph of Yours truly. The photograph shows a sweet family of Ryoh his wife and son.
Mashle: Magic and Muscles Chapter 106 will find the consequences of bringing humanity's worst criminals altogether. Mash Burnedead is stuck at level 1. Thus, it will take him some time before he realizes what is happening. Moreover, first-year students of Easton Magic Academy are also facing trouble. Cell War is determined to take over. However, our protagonist should be able to stop him.
Always be updated with us, visit InstaChronicles for Real-time updates.