Tokyo Revengers II   is based on the manga written by  Ken Wakaii.  The manga has about 22  volumes available for fans to check online on. The seinen series is a time leap story featuring Takemitchi Hanagaki, who clashes with a biker gang and later joins them as a well-received member. Ironically, in reality, Takemitchi is an adult man who possesses a time leap ability that allows him to go back to the past. Takemitchy uses this ability to try and prevent his girlfriend Hinata Tachibana, his girlfriend, from dying in an accident staged in the future past by Kisaki Tetta.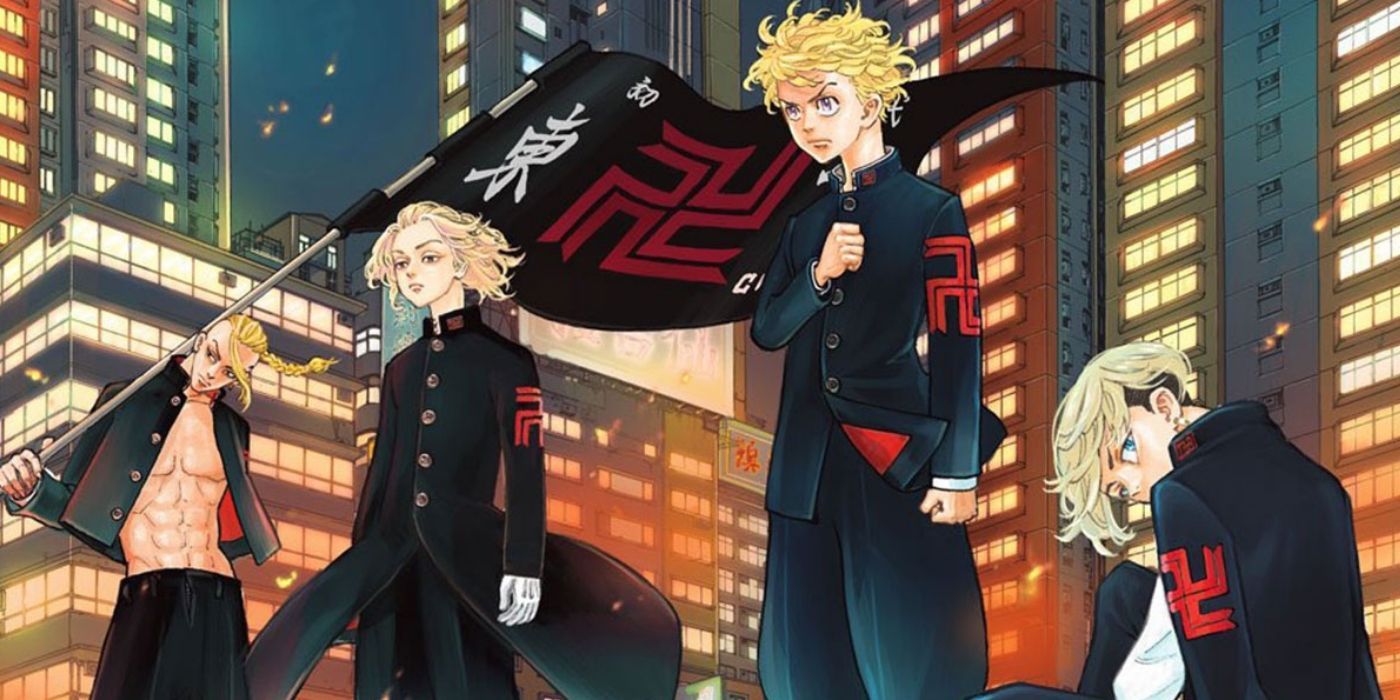 Tokyo Revenger's Arc is a thriller packed with mystery and suspense. The franchise has confirmed the official date for the release of the sequel. the teaser for  The Christmas Showdown Arc was teased in December 2021. The Christmas Showdown Arc is scheduled to air in January 2023.
Tokyo Revengers debuted in April 2021 with a 24-episode season filled with violence, murder mysteries, and complex time loops. Moreover, a rebroadcast of the first season of Tokyo Revengers has been scheduled for July this year.
Season 1 wildly ended on a massive cliffhanger. After the bloody events on Halloween, Takemichi goes back to the future again and discovered that he is a top executive at Toman. Their things were not going well for instance the leader of the toman was not to be found. Instead, Kisaki was acting as a commander and he was as manipulative as before.
Season 2 will witness Toman coming into conflict with a gang. The arc has not yet been revealed  Fans can anticipate :
After watching the death of Chifyu getting killed Takemmichi was vulnerable to stop himself from dying as and when Kisaki advanches on him. In the series, the audience sees that the screen turns black as a shot rang out leaving the fans in suspense ofTakemichi's fate unknown. The "Christmas Showdown" arc will reveal that Takemichi had not died because a surprising character saved his life — someone whom he never expected he would see again.
The Christmas showdown will feature brother versus brother as Hakkai faces off against Taiju. Although Hakkai is capable of doing all this y himself. Takemichi and the rest of Toman would never allow that to happen. They rush to support him before it's too late. In a surprising development, Takemichi and Chifuyu find themselves teaming up with two of the unlikeliest people in their goal to save Hakkai
Takemichi is praised often for being an unconventional hero and breaking the conception of man. Man is often shamed at the thought of them expressing their emotions such as pain and sadness. he has also gotten a lot of flack from some viewers for being weak and crying all the time, especially when he's in a gang where fighting is the norm.
In the "Christmas Showdown" arc, fans will get to see a new side of him — and a glimpse as to why Takemichi's declaration of being Toman's commander ultimately makes sense.
Always be updated with us, visit InstaChronicles for Real-time updates.