Reality Quest is an online manga that leads onto the story of Ha Do Wan. He was bullied at times by his school's bully who would threaten him to get game items. Ha, Do Wan was an unlucky game shuttle. He died after playing games for a week all night long.  The moment he died, he got respawned in the classroom one week before he died… Everything is the same as that day. The only thing that has changed is floating in front of him.
This post does a quick recap on chapter 36. Ha, do wan in chapter 36 finds an ominous item. He gets curious to know what the item in his hands was.  After some time the item gets revealed as a lock in his hands. A lock after keys he realizes and thinks soon there will be door locks too. He sits in a park on a tube of a slide and starts connecting the dots of each piece of information he knows and tries to get to the bigger part.
First, he says the item information of that black lock soon he comes to know the effect of the item, which is not yet mentioned to the readers. Once he comes to know the true power of that black lock he doubts that it would work in real-time in the actual world. He thinks the power of the black lock is that it is dangerous.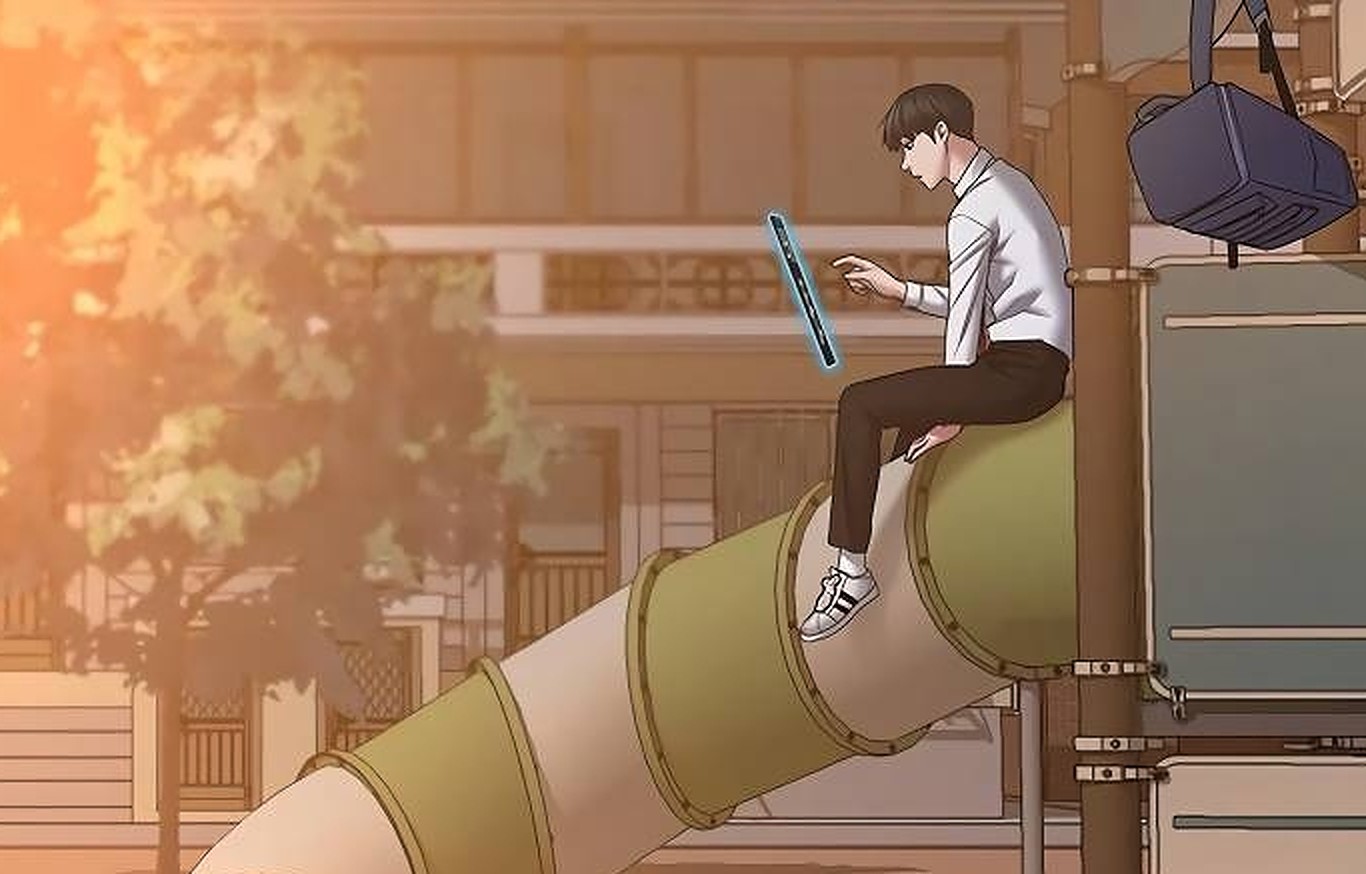 The scene gets shifted to a classroom. In this scene, Ha Do Wan finishes his mid-term exams.  He thanked his classmate for teaching him for the exam. Since whatever he thought came on the test. His classmate in return for his thanks says that he didn't teach him much but it was all his efforts and hard work that he put in to study for the exam. He looks at him and tells him that he looks sleep-deprived. Ha, Do tells him that from now on he will start studying consistently and not wait at the last moment to cover up the whole syllabus.
They both have a conversation about what they would be doing over the weekend. The episode gets switched to ha Do Wan pondering about his life The information about the place he wants to navigate is unknown to him since he has not visited that place much. He finds that the building was still used and not intact. He plans on searching that place this weekend. He finds a building as he walks. He checks the building only to realize that it was demolished. An old man sees him and tells him that the building will be remodeled. He tells him that the building was old enough and hence no one wanted to use it. The old man gives him a case and tells him if you throw it away you get bad luck. Ha, Do Wan opens to find glasses he tells him that his father never wore glasses.
The old man and he both have a long conversation. To know more about this chapter read the chapter online.
Always be updated with us, visit InstaChronicles for Real-time updates.