Record Of Ragnarok Season 2: Everything you need to know
Because humanity is pitted against the gods themselves in The Record of Ragnarok, there is no other tournament like it ever has been in the history of anime. 
The second season of the show, which is already scheduled to premiere on Netflix in 2023, debuted a new teaser at this year's Anime Expo, providing viewers a glimpse into the gods' ongoing conflict with humanity in the wake of the first season's dramatic clashes.
The appeal of Record of Ragnarok lies not only in the fact that humanity must battle well-known deities like Hermes, Ares, and Thor, to name a few, but also in the fact that the series allows humanity to select any member of civilization to take part in the struggle for survival with time. 
As a result, characters like Jack the Ripper, Adam from the Garden of Eden, Lu Bu, and Hercules, to name a few, serve as representations of humanity.
The second season's first trailer, which was released by Record of Ragnarok, gives us a better indication of what humans and gods will be fighting over this time around as humanity continues to fight for its survival in light of the gods' decision that humanity's time has passed.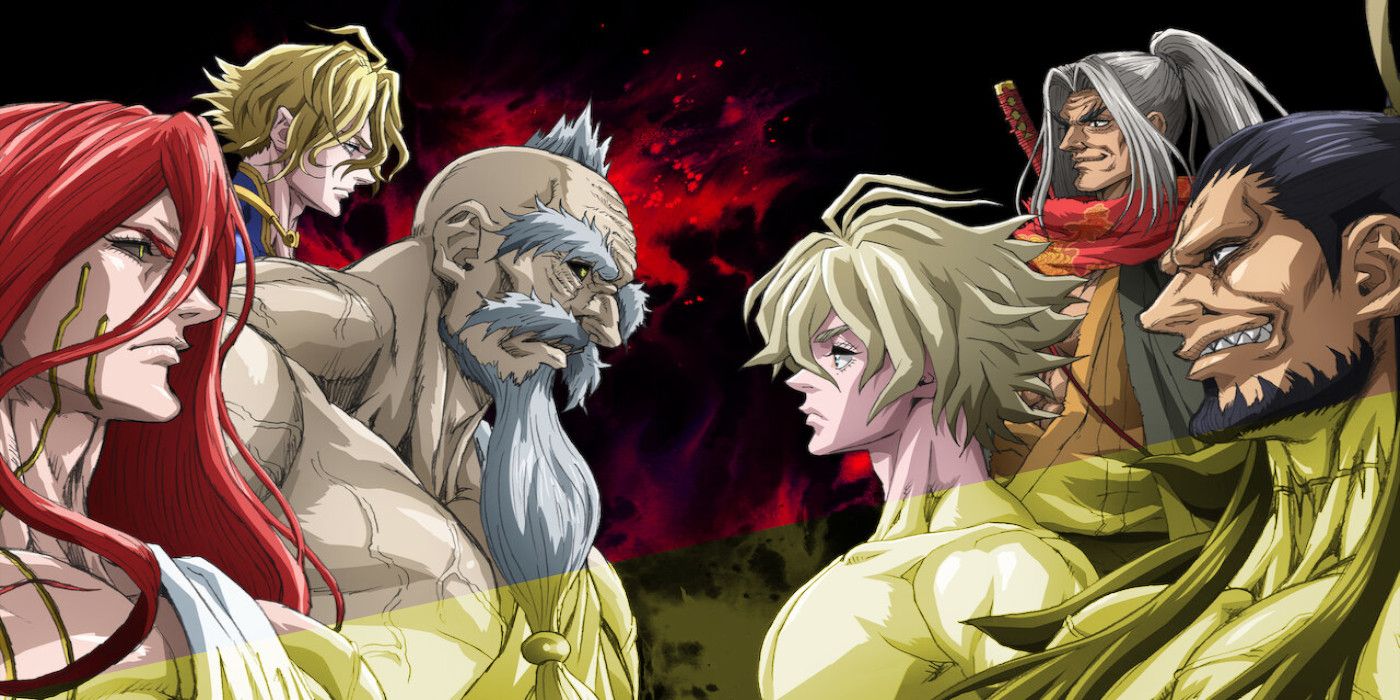 If you haven't had a chance to watch this animated conflict between humans and the gods, Netflix has published an official synopsis that goes as follows:
""This wildly popular manga series, which has sold over 6 million copies, is now getting an anime adaptation! The fate of humanity is on the line as 13 one-on-one confrontations pit representatives from human history against the world's deities.
Graphinica, the animation company behind Juni Taisen: Zodiac War and Hello Universe, is responsible for bringing this intense world to life on screen. 
Graphinica has already illustrated many bloody 3D CG battles in anime including Blade of the Immortal, Promare, and Girls und Panzer. Battle-action anime that is both thrilling and transcendent bursts onto the screen!
When's the release date for Season 2 of Record of Ragnarok?
The first season of "Record of Ragnarok" features a lot of amazing battles, however, the plot is abruptly ended. "Record of Ragnarok" has not yet received a second season renewal. But it's not exactly unexpected that the show hasn't received a renewal for additional seasons given how recently the first one was published.
If the show is revived, it could be a year or more before fresh episodes are made streamable. The manga with the same name by Shinya Umemura and Takumi Fukui, which serves as the basis for "Record of Ragnarok," is also unfinished.
As a result, the series might wish to check that it sticks closely to the source material. There might be some time in between seasons if they do arrive in the future.
Record of Ragnarok's first season was marred by controversy, not only because the anime version of Aphrodite made an appearance, but also because many anime fans thought the show's animation style didn't live up to its source material. 
Let's hope the show's production company, Graphinica, can turn things around in some instances. Although a precise release date has not yet been made public, the second season is expected to air in 2023, the following year.
Always be updated with us, visit InstaChronicles for Real-time updates.