Ascendance Of A Bookworm Season 3 Episode 2: Updates
The following contains spoilers for "The Story About Winter Stays And The Future," Episode 2 of Ascendance of Bookworm Season 3, which is now available on Crunchyroll.
We learn more specifics about Myne's existence in the cathedral in the second episode of the third season of Ascendance of a Bookworm. Here, Myne shows a part of herself that is rarely seen, emphasizing the value she places on her relationships with her family and close friends.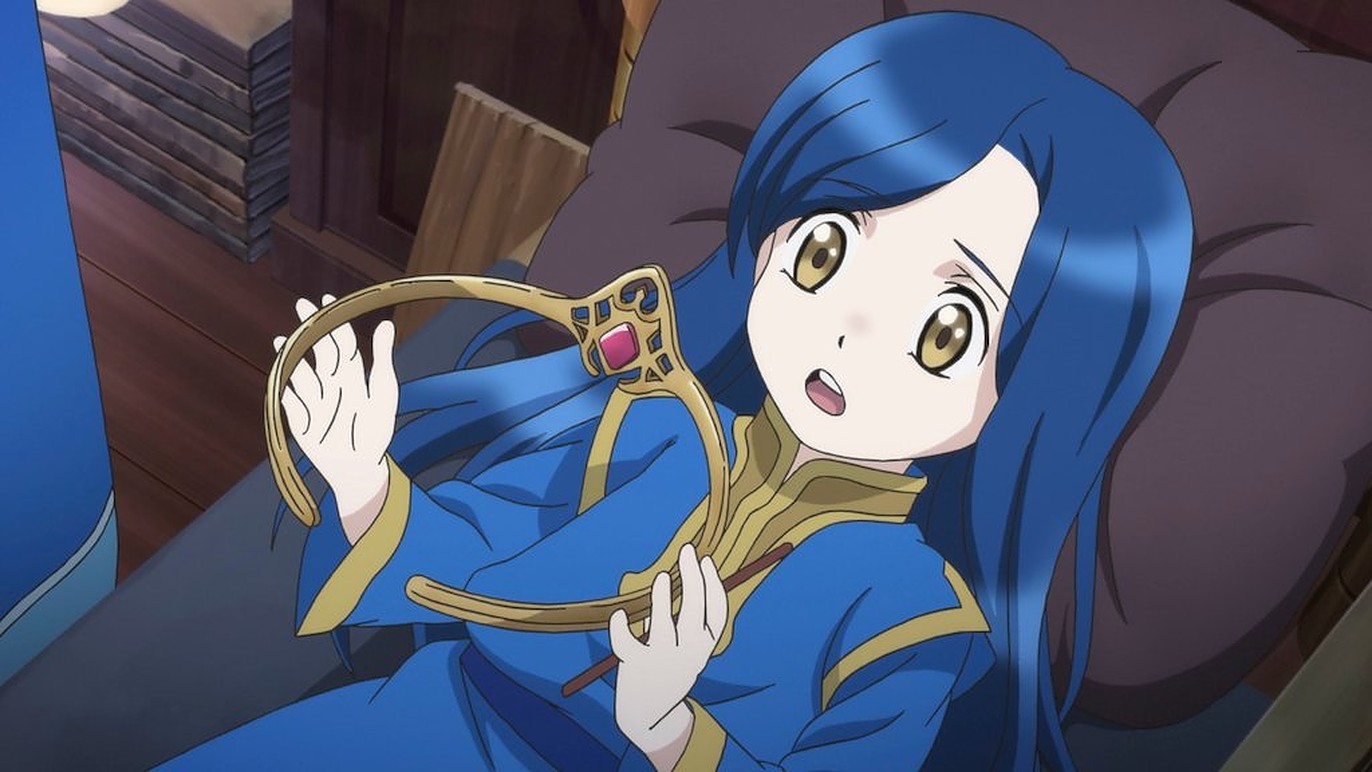 At the same time, we acquire a better understanding of the politics and plotting going on behind the scenes. The future is uncertain, and potential adversaries are still unidentified, despite Ferdinand and Karstedt's efforts to safeguard Myne regardless of what happens. 
The third season of the show is rapidly taking shape as the most suspenseful one ever.
After spending the night at the chapel, Myne is still lonely and depressed. To make matters worse, Ferdinand ordered her to stay in her room for her safety. 
Myne goes about her regular job of creating new board games and talking about opening a classroom to educate people to read and write without even the library to provide a momentary break.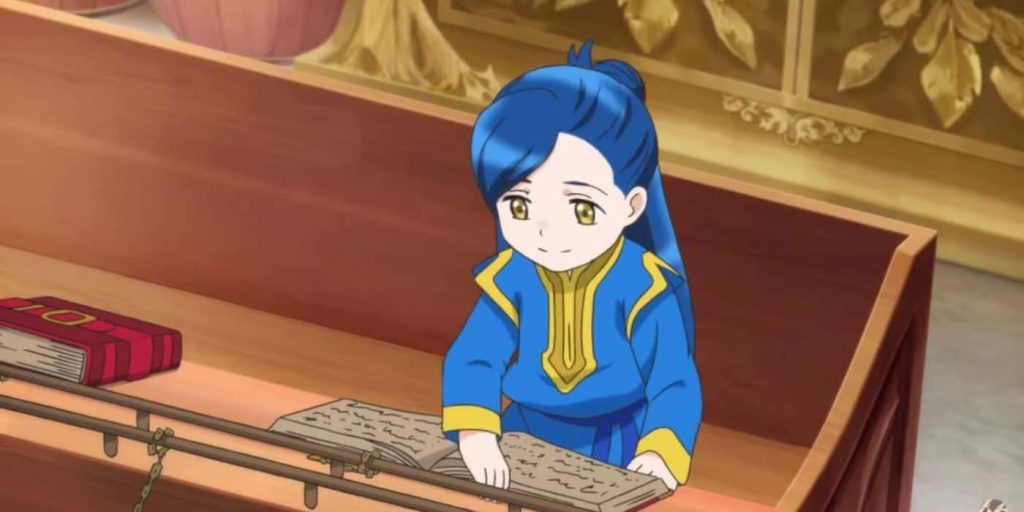 Lutz and Tuuli pay her visits, which helps lessen her loneliness. Myne suffers from loneliness despite these fleeting moments of warmth since she still misses her family very much.
A while later, Benno comes to deliver Myne's newly repaired robes. While there, Ferdinand and Karstedt speak with Benno about Wolf, the head of the Ink Guild, and his potential intentions for Myne. 
Benno thinks Wolf is interested in Myne because word of her several innovations and inventions has begun to get out among the aristocrats, not just because of the ink. He speculates that Wolf would want to sell her to a noble because of her creative abilities.
The closeness and connection between Myne and her friends and family are evident in this episode. She becomes listless and despondent after being separated from them, which later on adds to her mana becoming insane. 
She won't be spared from solitary dinners and lonely evenings by sporadic visits or the company of her retainers. In light of Ferdinand's voyage through her recollections, it is evident that Myne has some regrets towards the people from her former life. 
The finest efforts of Ferdinand and her retainers to prevent Myne from feeling lonely are simply insufficient. Myne is suffering greatly as a result of the winter stay, and the Ink Guild's plotting isn't helping matters.
An unsettling glimpse of the future has been offered in the interim. Currently, Myne will not be adopted by a noble, especially one as dependable as Karstedt. She might not have a choice, though, if hazards appear. 
Furthermore, Ferdinand's deadline ensures that this decision will be made as quickly as possible. Even though Damuel is protecting Myne, the threats to her and her family are still unknown, and it is unclear when or how they will attack. 
Myne's new existence is still confusing, and while she would be happy to merely read and write novels, it is obvious that she will have difficulty finding serenity. This second episode is tense and filled with and it's certain to rise as the new season goes on.
Always be updated with us ,visit InstaChronicles for Real-time updates.